No goals for Antwerp.
Foto: Isosport
The regional derby between KV Mechelen and Antwerp ended on Saturday evening as it started. However, between the starting and final whistle there were enough ingredients that turned this regional derby into a compelling duel. Malinwa will probably be able to live with this draw more than the national champion. For Antwerp it is already the third 0-0 in a row, something that had not happened to Stamnummer 1 in the first division for 45 years.
After the Mechelen 0 to 6 and the Antwerp 2 to 6, both teams could use a victory. Defour simply left the eleven starters from last week against OH Leuven. Walsh had recovered sufficiently from his head injury.
Van Bommel changed his team in one position. Keita came on for Balikwisha, who has already started every time this season. Van Bommel wants to keep his most important game changer fit. "Bali suffered two muscle injuries last season. With his intensive sprints he often goes to the limit. I have to take that into account," was his plausible explanation in advance.
Defour keeps his word
Defour promised to approach things differently than Cacapa (RWDM) and Vanhaezebrouck (Ghent). A busy and birthday boy Storm – the best man of the first half would later turn out – quickly passed Bataille in the third minute. Butez saved with his fingertips.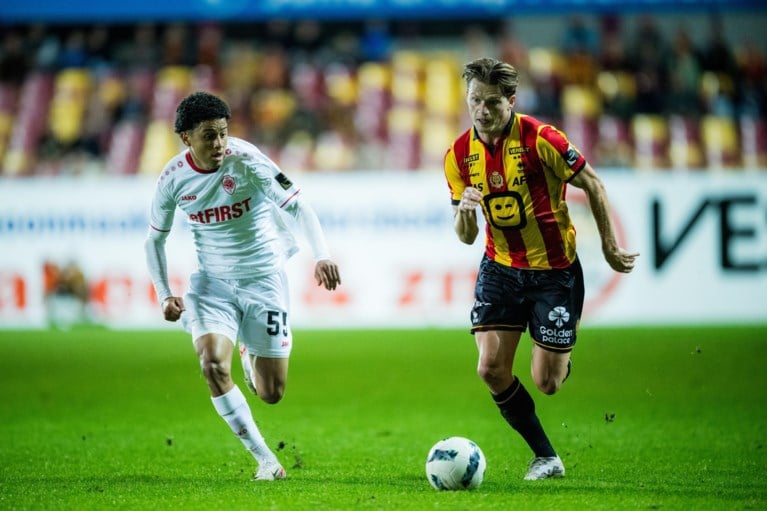 Antwerp responded via Muja, who did not pass Konaté at speed, but did put him in the wind with a feint. The Kosovar Albanian's shot didn't even fly that far.
From then on, the visitors took control, with some pressing moments in the Mechelen defense. As Defour had requested, his team continued to defend in a disciplined manner, leaving Coucke unemployed.
After half an hour, Malinwa regained control of the game in terms of football. Coulibaly lost sight of Schoofs. Lauberbach missed the chance to make it 1-0 from a cross from his captain.
Second half with an open mind
Due to the increasing fatigue and the urge for both teams to score, the spaces quickly expanded after half-time. Muja put Coucke to work for the first time in the 58th minute. The winger shot at the goalkeeper again immediately afterwards. Storm also encountered Butez again.
With Balikwisha, Valencia and Van Den Bosch – who played at left back – Van Bommel brought in three fresh forces on the hour mark. Balikwisha immediately threatened, while Mechelen now smelled an opportunity on the right side. A nonchalant Lauberbach forgot to complete proper preparatory work.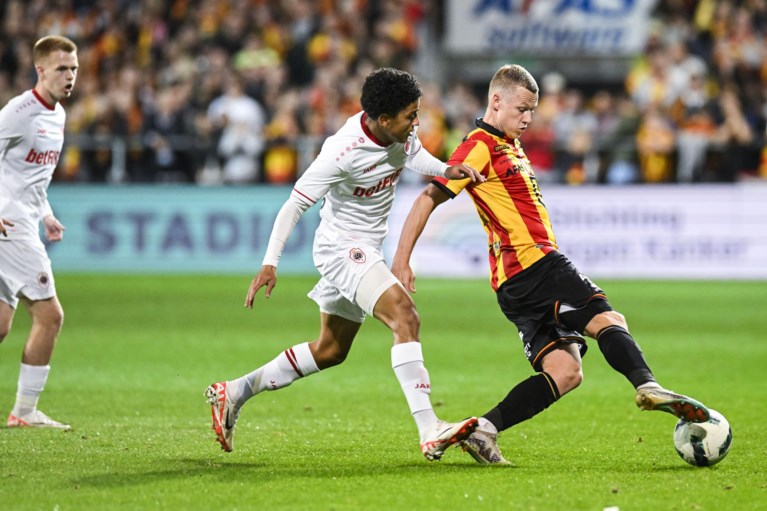 Antwerp pressed the accelerator again in a nerve-wracking ending, but with the support of the supporters, KV pulled off the scoreless draw.
A point against the national champion is something Achter de Kazerne will be able to live with. The same song sounds in Antwerp: no score again, another clean sheet. The last time the Great Old drew 0-0 three times in a row in the first division was 45 years ago. It happened to Antwerp only twice in its history at the highest level – in October 1978 and February 1968.