Standard was much too strong for Essevee before the break and it was rightly 2-0 ahead. After the break, Zulte Waregem tried to change the course and thanks to a wonderful goal from Fadera it became exciting again. Standard missed the chances and that cost them dearly. Ndour made it 2-2 in the final phase. The Rouches miss the chance to increase the pressure on Club Brugge again. Essevee takes another ultimate straw.
No surprises in Standard's basic team. Deila chose the expected names. With the visitors, new coach D'Hollander opted for Bostyn instead of Bossut in goal. Immediately the first competition minutes for the 29-year-old goalkeeper since the 2-0 defeat at STVV, which also dates from December 27, 2022. Ndour was also allowed to start again. Rommens remained on the bench like that.
D'Hollander did not preach a revolution and in recent days he mainly tried to boost confidence in the good outcome. Miroshi was very motivated, but translated this into too bold interventions and therefore picked up a yellow card early on after a major intervention on Balikwisha. The home team quickly claimed possession, but Zinckernagel first headed a chance wide and moments later a cross from Donnum was just a bit too hard for Balikwisha.
Essevee already understood that a difficult evening awaited them and before the opening quarter was over, the Liège audience could cheer for the first time: Alzate served some beautiful Fossey who floored Bostyn with a crossed shot. His celebration – a five-fold flip-flop – was equally beautiful. (Read more below the photo)
Zulte Waregem tried to hit back quickly and when Ndour scored it suddenly became very quiet in Liège, but Fadera was indeed offside beforehand and ref Boterberg rightly disapproved the goal. What followed was a series of Liege attempts on goal, but both Zinckernagel and Cimirot did not have their sights set yet. Essevee now and then tried to escape the pressure, but creating goal chances together was hardly an option for the visitors.
Second goal before the break
Just before half-time, the visitors conceded a second uppercut when Dussenne hammered a corner kick from Donnum hard against the ropes. Zulte Waregem was then just with ten men because Fila needed care shortly before after a collision with Bokadi. As a result, Brüls had to try to catch the strong Dusssnee. An unequal battle and Bostyn immediately had to give in a second time: 2-0, Dussenne… (Read more below the photo)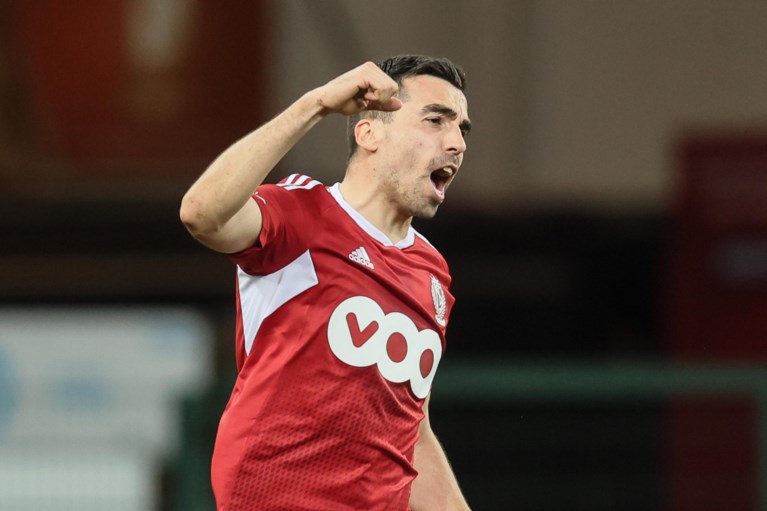 The match image of the first half also perfectly symbolized Essevee's season, which is characterized by blunders, inefficiency and a good dose of bad luck. At halftime the game seemed already decided. Standard, who saw Club Brugge lose 1-0 in Kortrijk in the evening, did not come out of the dressing room very sharply and was quite lucky when Ndour kicked just wide from close range immediately after the break.
That early warning ensured that the Rouches were immediately back on their feet. Essevee was also unable to put together a full-fledged attack after the break. The visitors suffered unnecessary ball loss too often for that. An adult Standard checked and calmly waited for her moments. This certainly did not benefit the spectacle value of the duel.
Little target danger
Halfway through the second half, Zulte Waregem had a goal threat, but Brüls curled the ball half a meter next to Bodart's cage, who also had a very quiet evening. Then Donnum once again conjured wonderfully old-fashioned magic in the hostile sixteen, but his action was nipped in the bud in extremis by the visiting defense with combined forces. (Read more below the photo)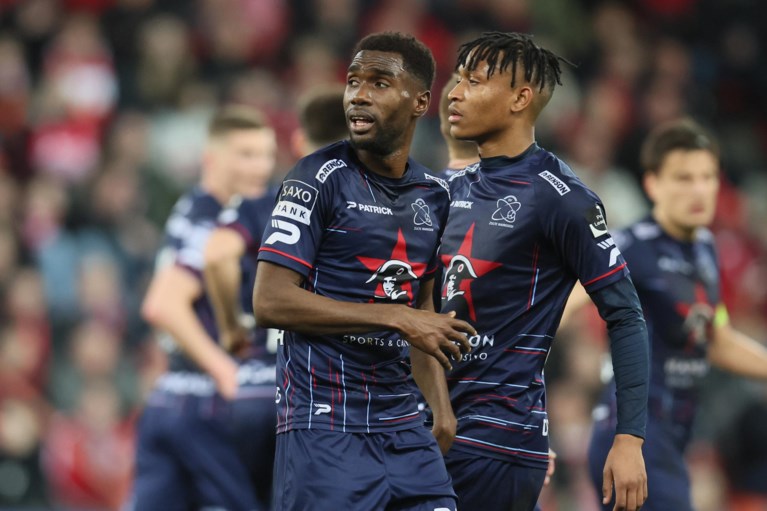 Zulte Waregem continued to look for the connection goal with the courage of desperation and after Gano just couldn't tap in a cross from Ndour that surprised Bodart, it was a hit moments later when Fadera surprised friend and foe with a wonderful goal (2- 1). Standard immediately got a dot of a chance to lock the game again, but Perica, Donnum and Fossey failed to score in one and the same phase.
Strong Bostyn
It rained goals from Liège in the final quarter, but that third, liberating goal just didn't want to fall. Thanks to an attentive Bostyn, Zulte Waregem could continue to cherish a point. D'Hollander also threw in attacker Braem. Bodart tapped another Gano header from just under his crossbar.
And then the time had come: Brüls opened well on Ndour and he made it 2-2. Essevee was actually on the verge of a draw, while the Rouches saw a logical victory slip out of their hands. Still, a great Bostyn was needed with a solid header from Perica. Standard still insisted, but the best chance was still for Vossen, but Bodart stood firm.
Setup Standard: Bodart; Dussenne, Bokadi, Laifis; Fossey, Cimirot, Alzate (Emond), Dønnum; Balikwisha (63′ Canak), Zinckernagel; Ohio (63′ Perica)
Setup Zulte Waregem: Boston; Fila, Derijck, Willen Ndour, Sissako (62′ Rommens), Fadera (90′ Drambaiev), Miroshi (83′ Braem); Bruels; Gano, Foxes
goals: 14′ Fossey 1-0, 39′ Dussenne 2-0, 76′ Fadera 2-1, 85′ Ndour 2-2
Yellow cards: 6′ Miroshi, 79′ Laifis, 87′ Rommens, 92′ Emond
Red cards: /
Referee: John Boterberg