Union has firmly settled into second place in the standings thanks to a convincing 2-0 win at home against Antwerp. The gap with the Great Old is now six points, as Union continues to confirm time and time again as a top club. This team really shouldn't be afraid of anyone.
Could it entice NY Red Bull to pay top prize? The fact is that Dante Vanzeir already scored his tenth league goal for Union this season against Antwerp. After an unfortunate touch from Muja, Teuma put Vanzeir alone in front of Butez with a header. The striker, who is therefore in the emphatic interest of the American NY Red Bull, did not hesitate (1-0). After the break he could have made a second: then he could have done better when he was allowed to approach Butez.
The lead for Union after more than half an hour was well deserved. Although the team from Brussels had little control – only 39 percent possession after 45 minutes -, they did have the best opportunities. Lazare went wide, Sykes headed to Butez. In the back, the Antwerp defenders had their hands full with Victor Boniface. The attacker was a scourge for Toby Alderweireld and mates: strong body, good feet. It is great of the Union scouting cell that it managed to discover a player like this.
Antwerp could not be dangerous enough for the break. De Laet's header went wide, Balikwiska kicked wide. Stengs, the star of the past few weeks, couldn't get the machine running in midfield.
After the break, Antwerp continued to look for the equalizer, Muja was the most menacing man – and that's not good news. On the other side, Butez had to keep Sykes from 2-0 twice. And as mentioned earlier: Vanzeir could also have scored a second time.
The second half was one with many fouls and a mediocre referee Laforge. Antwerp wanted a penalty – in vain -, at Union the ball hit the spot after a handball by Janssen. Teddy Teuma did not miss: 2-0 for the vice champion. Union is already fifteen games unbeaten against Belgian clubs, and that is a fantastic series. In the end, Antwerp tried to turn the tide, but that did not work, not helped by a weak bench – Frey was not in the selection for extra-sporting reasons.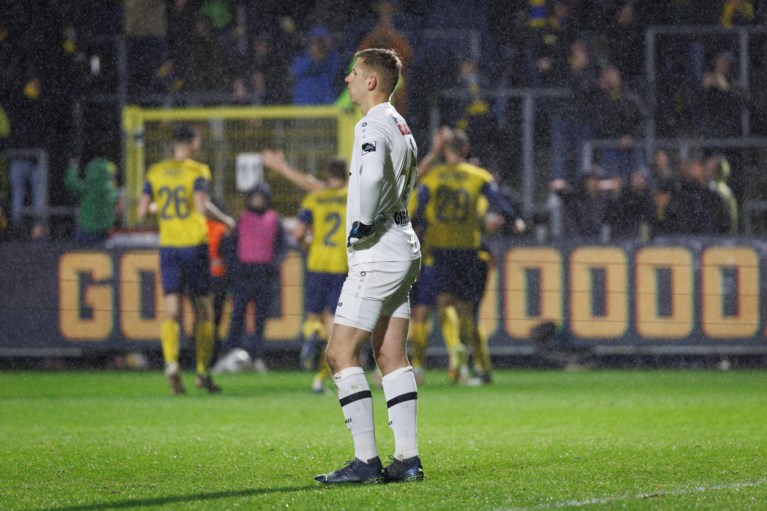 In the standings, Antwerp now follows six points behind the number two Union. The difference on the field, on the other hand, was not immense, although Union is a little further in its development – no shame. It promises to be exciting semi-finals in the cup between the two clubs anyway.
Union: Moris, Van der Heyden (46′ Machida), Kandouss, Sykes, Lapoussin, Lynen, Teuma, Lazare (72′ Puertas), Nieuwkoop, Vanzeir (72′ Nilsson), Boniface (86′ Eckert)
Antwerp: Butez, Avila, Pacho, Alderweireld, De Laet (58′ Bataille), Vermeeren (85′ Corbanie), Ekkelenkamp (78′ Scott), Balikwisha (78′ Fischer), Stengs, Muja (85′ Nsimba), Janssen
goals: 34′ Vanzeir (1-0), 76′ Teuma (penalty, 2-0)
Yellow cards: 3′ Ekkelenkamp, ​​31′ Vanzeir, 37′ Van der Heyden, , 56′ Alderweireld, 57′ Stengs, 75′ Janssen, 75′ Sykes, 79′ Machida
Red cards: no
Referee: Nicolas Laforge