Apparently they can't do without each other, Felice Mazzu and Charleroi. Cercle did take the lead on Mambourg on Sunday evening, but shortly before and after the break the zebras went on and on. Mazzu is now approaching Charleroi at one point from Cercle.
Charleroi also experienced that you are never done with this Cercle. In the first leg the carolos lost 4-1 in Bruges and that even cost Wil Still his head. Under Mazzu, Charleroi again brings the football for which the Anderlecht trainer flew to the door early: in the switchover, the oppressive Cercle dominated and threatened via Vanhoutte and Lopes, who hit the post. The home team got away well when a nonchalant Koffi played straight into Denkey's feet, but the Cercle striker didn't punish the miss. But barely three minutes later it was bingo.
A lost ball did not get away properly and through the body of Damien Marcq the omnipresent captain Charles Vanhoutte now hit the nets. A bustling Nkuba did look for the equalizer, but Majecki never really had to intervene. And yet there was a break with a tie. Charleroi scored the equalizer out of nowhere. Daland missed his header, Lopes slipped and Mbenza easily put Zorgane's cross in goal.
Substitute hits
A cold shower from Cercle and after the restart, Charleroi actually went on and on. Majecki misjudged a corner from Mbenza and Hosseinzadeh, who had come on for Gholizadeh, hit the target: 2-1. Charleroi didn't need Mazzu time this time. There were still more than 40 minutes to play, but Cercle could no longer threaten after the substitutions. The best chances were still for the counterattacking zebras, but Majecki recovered and took everything.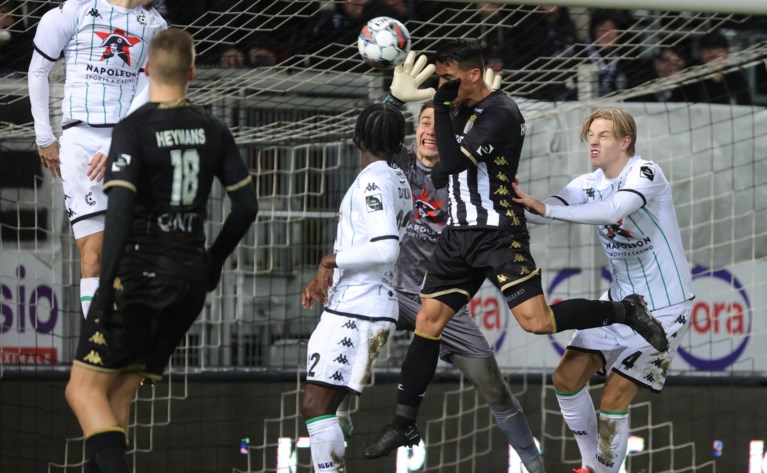 Charleroi : Koffi, Bager, Marcq, Boukamir, Nkuba (88′ Tchatchoua), Heymans (72′ Badji), Zorgane, Ilaimaharitra, Kayembe, Gholizadeh (46′ Hosseindzadeh), Mbenza (79′ Descotte)
Circle: Majecki, Miangue, Daland, Popovic, Deman, Vanhoutte (88′ Marcelin), Lopes (71′ Gboho), Somers, Hotic (71′ Francis), Denkey, Ueda
goals27′ Marcq (own goal) 0-1, 44′ Mbenza (Zorgane) 1-1, 51′ Hosseinzadeh (Mbenza) 2-1
Yellow cards: 87′ Vanhoutte, 90′ Badji
Red cards: /
Referee: Arthur Denil