Red Dragon Tomas Rousseaux (27), who plays in Poland, was a victim of senseless violence in Krakow. The top volleyball player is sidelined for four weeks with a broken nose.
Hans Jacobs, Vincent Van Genechten
Tomas Rousseaux is a fixture with the Red Dragons, the national volleyball team. He has been working in Poland for several years, a very highly regarded competition. He has been playing for GKS Katowice since this season. In mid-October, he was attacked in the center of Krakow, his team just reported. According to local media, he was "severely beaten, suffered serious head and face injuries, required surgery and will be sidelined for several weeks". Some of that is true, but the nature of the injury is less serious than the Polish media makes it out to be, says his mom and ex-volleyball player Karin Wallyn. "Tomas was senselessly attacked in Krakow by someone with a pepper spray. He fell and broke his nose."
She is currently visiting her son in Katowice and posted a photo of both of them on Wednesday. "Indeed, he's not allowed to play volleyball for four weeks, but that's the normal healing time for a broken nose. At the moment he still has two weeks to go and he is feeling very well. He is already training calmly, with exercises that are already allowed and possible, such as cardio training and light physical exercises."
Rousseaux's club has now filed a complaint with the police.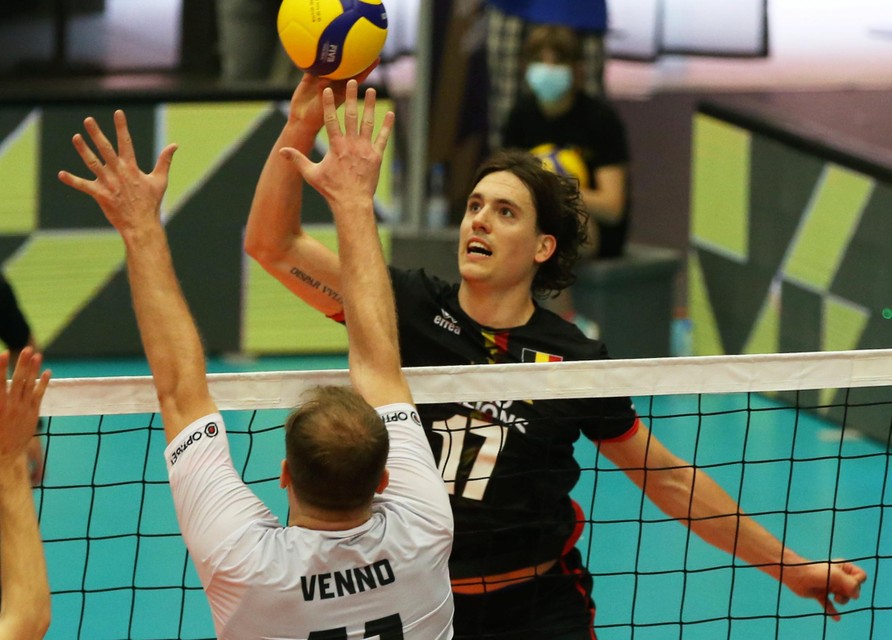 .