Its a shame, but there is nothing to do about it. The very first interview of Karim Belhocine in his second tenure as coach of KV Kortrijk will never see the light of day. The cameraman from an unnamed television channel who was supposed to record the conversation forgot to press the correct button. "Typical that that has to happen to me again. But no problem: we'll just do it again", said a cheerful Belhocine.
The Frenchman himself did not miss his start. Belhocine was visibly looking forward to it on his first day at work. Observe and keep an eye on things from a distance? No way. For a whole training session he was loudly coaching along the line, switching smoothly between French and English. He took the drizzle with pleasure. Belhocine is happy to be back on the field, let that be clear.
Tell me, what did you do in the past months after you left Charleroi?
"I will answer here and tell the truth when the microphone is off. (laughs) No, I've tried to observe other trainers. Abroad, but also in Belgium."
Will we soon see a completely different Karim Belhocine?
"No, it is not that I have suddenly become a different trainer. I will continue to do the things that worked in the past. I'll just try to add a few things to that. I have also taken the necessary rest the last few months. That was necessary. Believe it or not, being a trainer is a tough job. (smiles) I became a coach immediately after my playing career. So I hadn't had a real holiday in July and August since 2001. But in the meantime my batteries are charged."
And those of your players completely empty. This morning your team was immediately on the training field for more than two hours. Solid food.
"I'm happy with what I've seen today. With the quality and the mentality. The fact that we have trained for so long also has to do with the fact that I want to get to know the players a little better."
Kortrijk is a bit like coming home to you.
"Coming home is saying a lot, but I've always liked working here, yes. It's good to be back. When you join a new club, normally everything is new. I already knew my way around here and I knew some people from my previous period. That's only a good thing, because that way we save time. I still trained guys like Lucas Rougeaux and Kristof D'haene. I'm glad they're still there. Guys like that are important to the group, they are captain and vice-captain for a reason."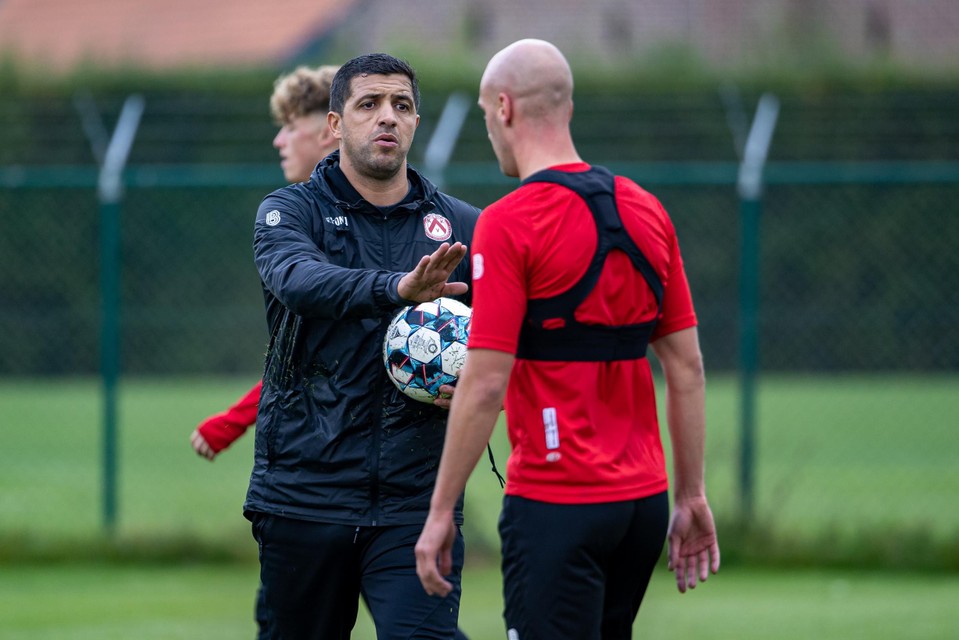 ()
In the middle of the season you become the trainer of a team that has actually done well so far. Is that an advantage or a disadvantage?
"It is indeed a special situation. When you become a trainer, you either come at the beginning of the season and you can prepare everything well. Or you come during the season because the squad is not doing well and you have to start changing things. Here the previous trainer saw an opportunity elsewhere and so I join a team that was already running well. That is different."
So you're not going to change too much?
"We have a team with a lot of quality here. I will do my best to make the most of it. We have to keep what was good and try to add things here and there, in consultation with the players. I bring my own ideas."
Do you also bring your own assistants? Luka Elsner took his to Standard.
"The T3 and the physical coach have indeed left (Serge Costa and Leo Djaoui followed Luka Elsner to Standard, ed.), but the board will do what is necessary in that regard. If you have any questions about that, it's better to ask them."
Club Brugge is already waiting on Friday. Can I call that an ideal start? You have nothing to lose.
"If I said it was an easy start, people would think I was crazy. We play against the team that has shown for a few years to be the best in the country. So it won't be easy. But I understand what you're saying: we really don't have to do anything. There is no pressure on the boiler. In football anything is possible. So we're just going to give everything and we'll see what that yields at the end of the match."
.