Ronald Koeman is still trainer of FC Barcelona, ​​even after Monday's meager 1-1 draw in Camp Nou against Granada. The Spanish press is convinced that if things go wrong for Barça on Thursday on the Cadiz field, a new coach will come. There is plenty of speculation about the arrival of, among others, Roberto Martinez, national coach of the Red Devils.
READ ALSO. The break has not yet been processed: both Lionel Messi and FC Barcelona are at a loss
His friendship with Jordi Cruijff, responsible for international scouting in Barcelona, ​​would be an important factor. Moreover, Martinez is a Catalan and will not pass up such an offer.
Former Barça figurehead Xavi and Eric Ten Hag are also in the picture. Unlike Martinez, Xavi, who works for Al-Sadd in Qatar, has no resignation clause in his contract. What Martinez can stop, or request for a postponement, is that the Red Devils play for a prize in the Nations League between October 7 and 10.
Our national coach himself denies that he would go to Barcelona. "As you can imagine, there's really nothing to say from my side. Of course there are rumors, there are always – that's normal. If you lose three games, there are rumors that you will lose your job… When things go well, when you have good results, there are also rumours. But there is nothing to comment on about me at the moment," he told Eurosport.
Here is inserted content from a social media network that wants to write or read cookies. You have not given permission for this.
One thing is certain: for FC Barcelona, ​​the tide had better turn quickly. The Catalan club is currently only eighth in La Liga and lost 0-3 to Bayern Munich on the opening day of the Champions League. The Spanish newspapers are targeting trainer Ronald Koeman.
In Nederlandse Voetbal International VI, Koeman speaks, among other things, about the frequent reporting in the Spanish newspapers. "I stopped reading newspapers and websites," explains the trainer. "Of course you do get to hear certain things now and then, but in general it helps. It gives peace of mind."
"Doubt is normal when things don't work"
Whether it also helps Koeman to stay on board FC Barcelona longer, however, is the question. He will also be on the front pages again on Wednesday. "From match to match", headlines Mundo Deportivo, with possible successors Roberto Martinez and Xavi sharing the front page.
Joan Laporta's sports advisor Enric Masip told TV3's Esport3 that "when you see things not working, it's normal to have doubts." Although Masip assured that Koeman still has credit to continue. The Spanish newspapers are therefore sure that the Dutchman will still be a trainer against Cadiz on Thursday.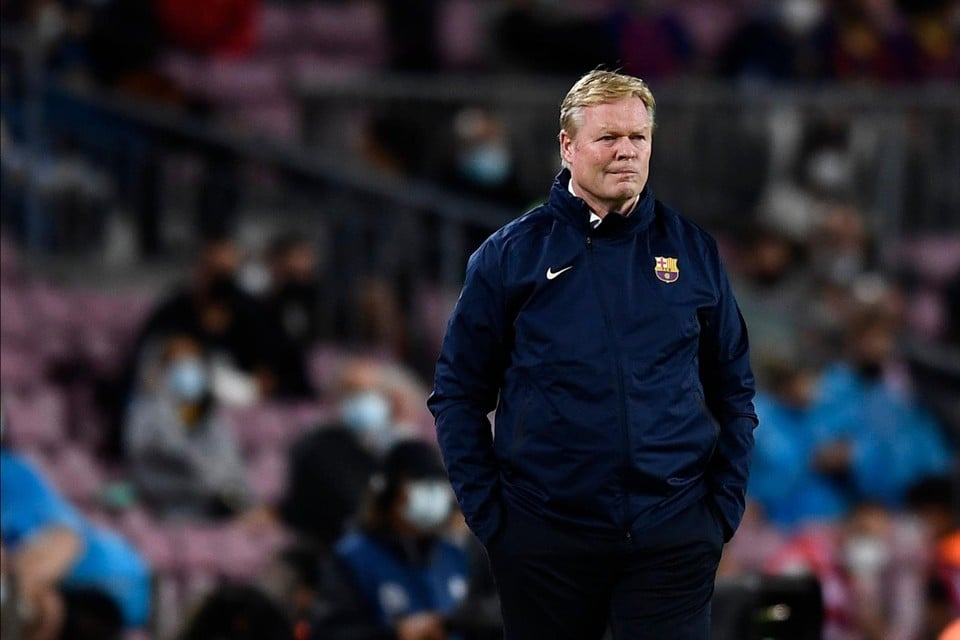 But Masip could not guarantee 100% that Koeman will stay on for long. "I'm not saying yes or no," he said after being asked about the coach's possible resignation after the poor results achieved and the crisis of the game. However, the relationship between Koeman and chairman Laporta would still be quite good. "The relationship between the two is cordial."
Finally, Masip believes that Barcelona will be fine. "We are an intensive care patient, but we are Barça and we must not forget that. Patience and trust are needed to put this right."
(lvdw, vva)
.