Emma Meesseman.
Photo: BELGA
The Belgian Cats will finish the quarterfinals of the European Championship and versus Russia on Wednesday evening in Strasbourg, France and at 8.45 pm. For two players, this important match gets a little extra.
Emma Meesseman (28) finishes her 100th international match and for Marjorie Carpréaux it is even her 150th cap. The Walloon guard (33) thus becomes the all-time leader in the Belgian Cats. Emma Meesseman played her first international match as a 15-year-old on December 29, 2008 against Germany in Liège. The Cats lost 69-71. Meesseman is the eleventh Cat to enter the Club 100. Marjorie Carpréaux played her first international match against the Czech Republic on August 8, 2006. The Cats lost 70-58.
"This is a special moment for me. Also quite an honor. I would like to thank coach Laurent Buffard who launched my international career and coach Philip Mestdagh who continued to believe in me. I have also been lucky enough to experience two generations of top players. The Ann Wauters generation and now Emma Meesseman. I cherish all those memories, but now the focus is on the quarter-final against Russia. Okay, we won against them at the European Championships in 2017 and 2019. However, this is a new generation with top players such as Maria Vadeeva and Raisa Musina and also a new coach. It will be a tough battle, but I have confidence in our group and towards a place in the semi-finals," said Marjorie Carpréaux.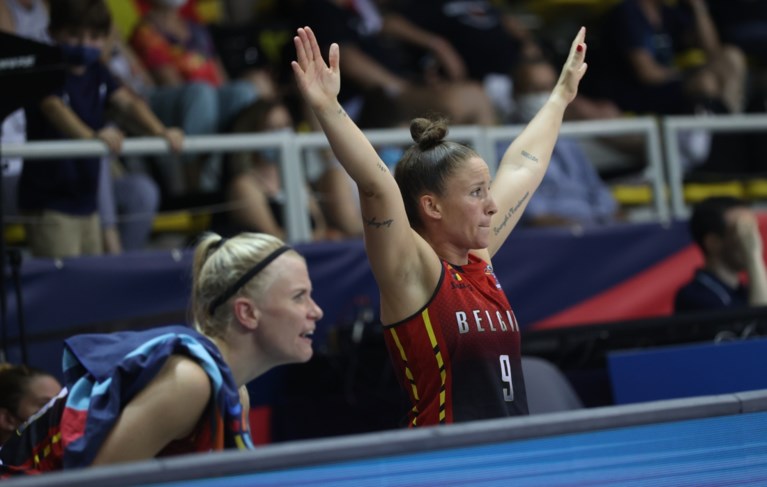 .